Krista Meili
Portland Real Estate Broker
Bringing Sellers and Buyers Together
503-740-5553
As a John L. Scott broker, my mission is transactional excellence and client satisfaction. That means I work tirelessly to make your home buying or selling process as efficient, stress-free and lucrative for you as possible.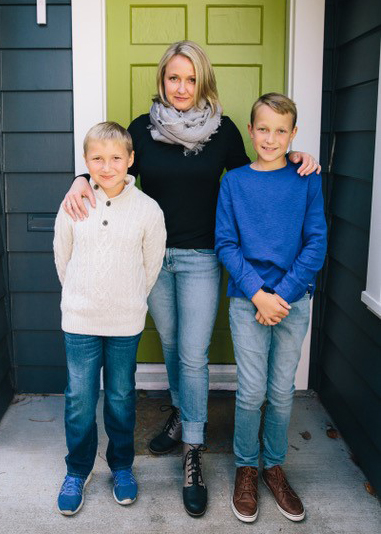 Meet Krista
After graduating from college, Krista Meili worked in sales and was briefly a stay-at-home mom. When she realized she wanted a challenge outside of the home, she got her real estate license while pregnant with her second son in 2006 and started her career shortly after. Now, Krista works out of John L. Scott's Northeast Portland office and enjoys the sense of accomplishment she feels when she is able to help clients solve their challenges!
Krista considers herself a concierge realtor. Accordingly, she always tries to anticipate her clients' needs and provide proactive solutions, tailored to their particular situation. She aims to make herself readily available to clients because she understands the stress that can come with any real estate transaction, and wants her clients to feel confident that she is supporting them.
Giving back is important to Krista, and she donates a portion from each home sale to the Oregon Humane Society, St. Jude Children's Research Hospital or Save the Children. She also volunteers at her children's school every chance she gets! Krista's hobbies include spending time with her children, running and cooking.
---
Portland NE
Located in the heart of Portland John L. Scott's Northeast Portland office is moments away from many of Portland's premier neighborhoods, serving the Portland area including Laurelhearst, Hollywood, the South Waterfront and Johns Landing. Local attractions include the Rose Garden Arena, the Portland Convention Center, and the world renowned MAX streetcar lines.
---
"Krista was awesome! She has been one of the most reliable, knowledgeable and compassionate realtors that I have ever dealt with. We will certainly use her again in the future. Krista went above and beyond to make sure we were happy and even engaged in staging some furniture in places that helped make the house look more presentable.""
---
From start to finish, Krista was with us every step of the way as we purchased our first home. We came away feeling like we got lucky finding Krista. She is such a joy to work with, and she ALWAYS has her clients' best interests in mind. As first time home buyers, we leaned on Krista and her expertise throughout the process, and Krista was always willing to talk us through every scenario and lay out all of our options so that we could make the most informed decision. Countless times throughout our home search, we looked at each other and said "it feels like we're her only clients" - because she's always there for you. From her attention to detail, responsiveness, positive demeanor, etc., we couldn't have found a better partner to work with. If you're just starting the process and looking for an agent, we'd recommend Krista a thousand times over."
---
"I am very happy working with Krista. She is thoughtful, very knowledgeable about the city and real estate, on task without micromanaging and seemingly always available to check in. What I particularly appreciated was how professional, transparent and direct she is in communicating. I never had the sense she was blowing smoke or telling me what I wanted to hear, and any point of disagreement was handled with courtesy and respect. I'm looking forward to working with her as a buyer!"
---